Emily "NyxRose" Tran founded EQNX with her cousin Timo "TimoKauff" Kauffman in 2018. The team signed prominent Tekken players like Dimeback, Cuddle_Core, and Joey Fury to burst into the fighting game community. EQNX quickly grew from ambitious newcomers into one of the most recognizable FGC esports organizations. We sat down with Emily to discuss the impact of working with Echo Fox on EQNX, her passion for Tekken, and tips for aspiring teams.
Is there a backstory behind those baseball jerseys your team wore or was it for the swag?
The co-founders, myself and my cousin Timo, both have a history with baseball. We played a lot of Little League and he played a lot in high school. We also noticed quite a bit of different esports teams were drawn to the volleyball style or soccer jerseys. We really wanted to communicate our love for baseball.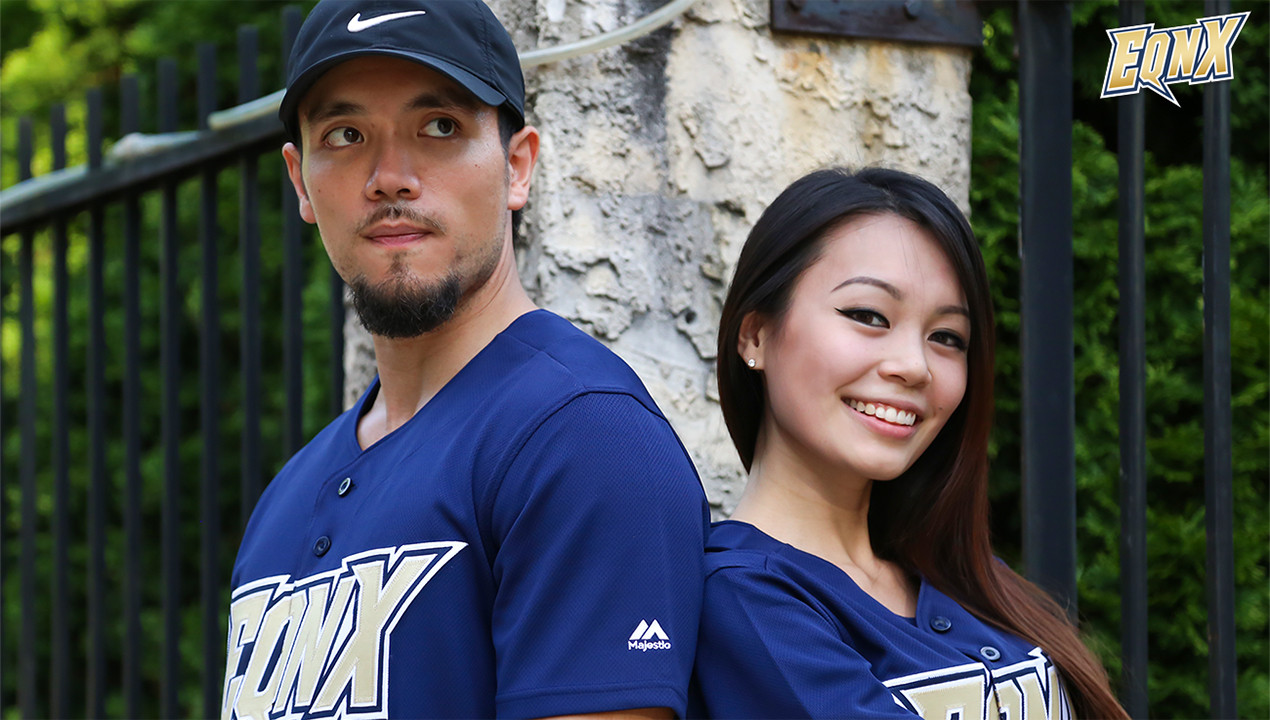 I remember when Dimeback, your first player, popped up in the EQNX jersey everyone was like, "Oh, he's finally signed! And he's got this cool baseball jersey!"
*Laughs*
When we first launched in 2018, not a lot of people knew who we were at all. We didn't have that reputation, so having Dimeback in that jersey showed people that we were serious about our branding, the way we looked, who we picked up, and how we portray ourselves.
You worked with Echo Fox before founding EQNX. Tell me two lessons that prepared you for founding your own team.
Definitely the first lesson I learned with Echo Fox-- and actually, this is esports in general-- whatever role you're brought on to do, it's not the only role you're going to have.
*Laughs*
I was brought on to do social media and marketing but also helped a lot with player management, content, and uploading videos. I learned that you basically have to be versatile and learn new things on the fly.
The second thing was Echo Fox had so many teams. They had a CS (Counter-Strike), Vainglory, and Gears of War team. The first event that I worked with Echo Fox was actually Gears of War and so that really exposed me to that world. Echo Fox really showed me all the communities for different games all united under one team and I thought that was super cool.
Your roster focuses primarily on Tekken 7 players. What drew you to Tekken out of all the fighting games?
The drama, the slow-mo's, every character was viable, and the storylines. It's also easy to watch compared to other fighters. The meters, stages, and the different projectiles make them hard for people to follow sometimes. But with Tekken, it's straight-up duking it out on the stage. I was actually drawn to the crowd. it's just electrifying being there.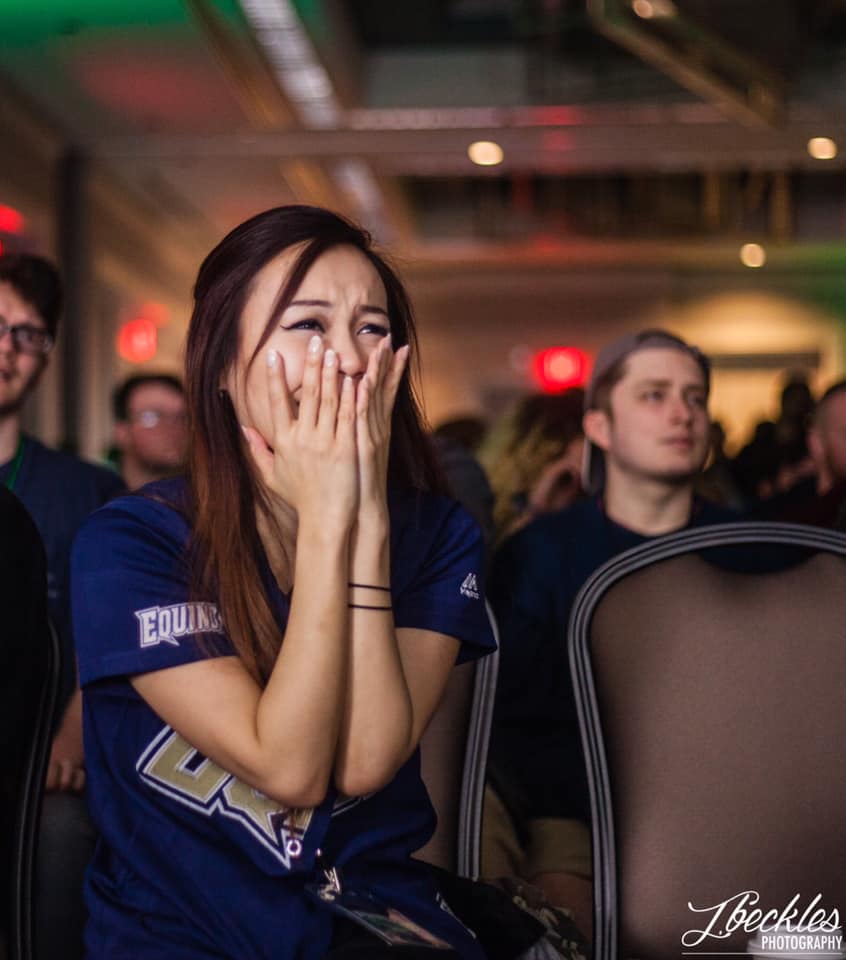 The lone non-Tekken player on EQNX is Brian_F, one of the best Street Fighter V players, and you also have Filipino Man on your stream team. Do you have any plans to expand into more fighting games in the future?
It's kind of like a lull right now because a lot of people are anticipating the next titles, like Tekken 8. But we're always trying to look for new players or games. When people ask "where do people see us expanding," usually I think about and hope what we already have is expanded. I hope we keep working with Brian_F because, if you've been following, he's been working. His YouTube has been blowing up and his Twitch.
Didn't he just win CPT? The Midwest? Or did he get 2nd?
He got 2nd, to Rob(TV). I just hope to keep seeing the people we have thrive and grow alongside their games.
Whenever someone signs with EQNX they're "unsigned hypes" at the time like Dimeback. Then they start to travel more, place better at tournaments, get noticed, and become more influential. Cuddle_Core and Joey Fury are good examples. What's your secret?
*Laughs*
We were pretty conscious of the fact that we didn't want players that were already established. Like Evo champions or people with big Twitches. Our goal was to help players that weren't quite there yet and enable them. That's really what EQNX is all about: growth, progress, and our people. It's really no secret, we just identify cool people we want to work with, and oftentimes the ones we pick up align with us and our values. It's been really successful so far! I feel really fortunate.
Since they're up-and-coming talents, do they see their teammates win and think "Oh, they can do it! I can do it too!"
I don't know if it's like that, but there is this work ethic on the team where everyone is really motivated and passionate about what they do. Everyone has similar personalities when it comes to perception, growth, and training. It really does create that team dynamic that you wouldn't normally see in fighting games since it's 1v1.
You have players from Korea, Japan, and the US. What are the challenges of managing an international roster?
Oh, dear. The challenge of maintaining an international roster is definitely just time management. I want to help them and give them as much attention as I can, but obviously, it's difficult being in different time zones like Korea or Japan. One of the challenges I face personally is that I was spread thin, so it encouraged me to delegate more.
Now we have people that help manage the Asia region and somebody that helps with the NA players. So we've established this big support network so that it's not as overwhelming. Because you know, in fighting games there's like an event every day, every week. Keeping up is a huge challenge. But I think it's a great problem to have because I love that there's so much going on all the time!
It's good for the team too because if they spar together they can understand each other's playstyles and the different ones in each region.
That's a great thing as well. EyeMusician (Korean Yoshimitsu player) is actually really good at English and gets along well with the other teammates. It's really awesome to see the cross-region friendships. But it's just so unfortunate because we signed a lot of the Asian talent as the pandemic was happening. We signed EyeMusician in August, almost a year ago, and still haven't seen him.
Trungy is one of the best Tekken players in America and your Head Tekken Analyst. How does a Tekken Analyst help the players?
Before Trungy came it was just myself and Timo. We play Tekken but obviously are not competitive players, so we don't understand that aspect too closely. So when Jeannail (Cuddle_Core) struggled, I could offer her support in other ways, but not through Tekken.
Coaching in Tekken and the FGC is really new. But it just made sense to bring Trungy on. He has a lot of legacy knowledge [from multiple Tekken games]. He knows so much about the different characters and gets along with Joey and Cuddle.
They go through VODs, analyze matches, talk a lot, and brainstorm. They really really REALLY LOVE watching and talking about Tekken! It's totally validated in her and Joey's success in tournaments this past year.
Yeah because Joey won the first ICFC right? So you're two for two on ICFC!
*Laughs*
Yeah! It's awesome! They're doing great. So it's basically introducing another person to help them see things that they couldn't by themselves.
Does Trungy have any plans to compete once tournaments start back up or is he cool with being the coach?
I think he's cool being the coach, but if he wants to play that's totally his call. I'm not sure, I don't wanna answer it for him. But he has the choice, and I love seeing him play.
Me too, that's why I was wondering.
*Laughs*
Many people are trying to transition into esports from jobs in communications, social media, your kind of background. What advice do you have for people that want to break into more behind-the-scenes esports roles?
Just do it. When I first got started I didn't know anybody, I didn't have any contacts, I just knew I wanted to get involved in writing or content creation. So I literally went onto websites and searched for people looking for writers or volunteers and spread my lines everywhere.
I applied, pretty much started from the bottom and worked up. I made a name for myself through my work, through my contacts, and that's how I got my jobs at Echo Fox or Riot Games. My advice is just do it! Go out and meet new people. Apply! Esports is such a weird industry. It's so new that nobody has all the answers.
You've shown that with lots of hard work and experience you can go from working for an organization to owning one in a relatively short amount of time. What are the top skills aspiring team owners should have before taking that next step?
Oh my. That's a tough one. For one I just think the team owner definitely has to have the vision of what they want and what the team's about. From the start we know what we've wanted with Echo Fox-- Oh my god --
*Both laugh*
From the start, we know what we've wanted with Equinox was to be very people-centric and growth-oriented. So when we make a lot of decisions for what directions we go in. We make sure we are staying true to the course. I think that's been great for me as a team owner because it keeps me centered and has kept us focused.
A lot of people don't trust esports organizations. They have a lot of cynicism towards them. That's totally fair because there are so many teams out there that start and fail. It's important to have that vision, a long-term plan, to be in it for the long haul, and really have people's interests in mind. It's a team. You have to think about the people. A lot of times people lose focus on that.
What was the biggest mistake you made when starting Equinox?
One of the biggest mistakes was not delegating enough. For a period of time, it was Timo and myself doing a lot of things. It was really just to cut costs in the start-up phase.
Honestly a lot of things that I thought were mistakes that I was really stressed or upset about, just ended up being okay. I'll give you an example. Certain players that maybe wanted to sign with us or we wanted to sign them. We would have negotiations and think it's going to happen. But then in the end it doesn't.
Before I would get so devastated, like "Oh no, it's the end! Oh no!" But no, everything's totally fine. When one door closes another opens and if it doesn't work then it doesn't work out.