Looking to compete in free-to-enter prized tournaments on the regular? Stake a claim to your portion of a $500 prize pool in any PlayStation Tournaments: Fight Nights competition. Join thousands in the fighting game community and compete across a broad selection of top fighting games. Sign up now and claim free themes and avatars just for playing.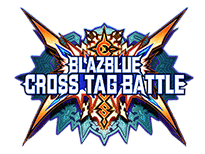 Summon your favorite characters to fight where magic, science, and competition converge in the BlazBlue Cross Tag Battle PlayStation Tournaments: Fight Nights. Put it all on the line for cash prizes along with Unique avatars and themes that get better as you progress! Sign up to fight in this legendary clash of games and characters. Choose your character wisely.
---

Bring all the chaos, weapons, and magic you have to the Guilty Gear -Strive- PlayStation Tournaments: Fight Nights. Each competition gives you a chance at special prizes and bragging rights. In addition to cash, earn unique themes and avatars that level up as you rise through the ranks! Sign up to see if you have the best Guilty Gear skills. Challengers wanted.
---

Hone your skills and fight for recognition in monthly kombat. The Mortal Kombat 11 PlayStation Tournaments: Fight Nights give you a chance to battle other kompetitors around the continent for prizes. Sign up for Mortal Kombat mayhem. The hungriest for glory will take the top prize. Fatalities encouraged.
---

Fight in the tale of souls and swords in the Soul Calibur VI PlayStation Tournaments: Fight Nights. Test your skills each month against competitors for unique prize packages that include cash, themes, and avatars. Sign up for intense Soul Calibur competition each month. Will you follow your destiny to the highest levels of gameplay?
---
From the King of Iron Fist to Champion of the Tekken 7 PlayStation Tournaments: Fight Nights—join our competitions to see if you can outrank hundreds of top competitors. Fight for your share of cash prizes along with unique avatars and themes that get increasingly rare as you climb the ranks.
---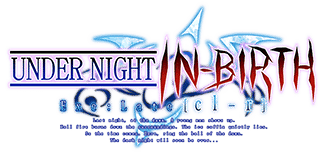 The Voids call all competitors to battle in the Under Night In-Birth Exe:Late[cl-r] PlayStation Tournaments. Harness your EXS and choose your best character to win prizes including cash and unique themes and avatars. As you rise in the competition, you'll get more prestigious themes and avatars to add to your collection.