UPDATE: The PlayStation Tournaments beta for PS5 is now available globally for Guilty Gear -Strive, NBA 2K23, and FIFA 23. 
---
We're inviting PS5 players around the world to help us shape the future of competitive gaming on PlayStation through a public beta for the PS5 on-console tournaments feature.
The new PS5 feature will streamline the competitive experience with shorter tournament times, seamless on-console sign-ups, easily discoverable tournaments, an all-new UI, real-time match updates, and other improvements that address barriers commonly encountered in online competitive play.  
The public beta currently features FIFA 23,Guilty Gear -Strive-,NBA 2K23.* To participate, players must be a resident of one of the eligible countries, have access to PS5 versions of the supported games, and have a PlayStation Plus membership and an internet connection (see: full rules).
Learn more about the program below.
PlayStation Tournaments Beta Program on PS5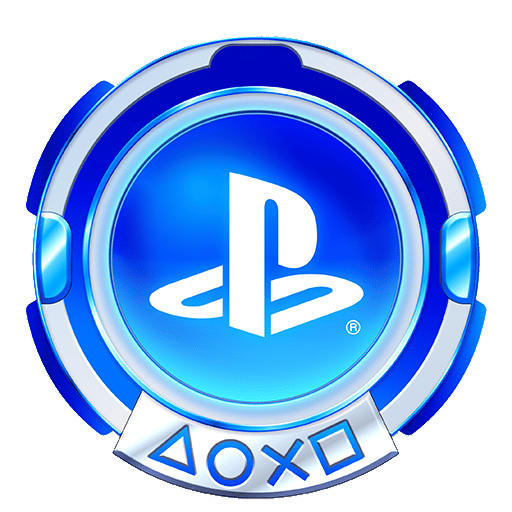 The beta program gives players a preview of the new features available in the PlayStation Tournaments platform which makes access to competition easier than ever. As a limited-time reward, participants will receive a unique PlayStation Tournaments Beta Avatar as a prize for joining the beta program. Players can expect more prizing options, including cash prizes and other rewards, once the beta concludes and the feature rolls out globally in the coming months.
How to Participate
Players can follow the steps below to take part in the public beta**:
Find Your Tournament: Find Your Tournament: Owners of the PS5 version of Guilty Gear -Strive-, FIFA 23, and NBA 2K23 will find tournaments available in the PS5 Game Hub and Control Center. Players can access tournaments by scrolling to the relevant game application on the PS5 home screen and pressing down on the directional pad. Available tournaments are also discoverable by launching the Control Center with the PS button while playing a PlayStation Tournaments-supported game.  Visit the Competition Center to see which games are compatible with tournaments.
Registration: Players can sign up for tournaments quickly and easily, right on the PS5 console. Once a tournament has been selected, players can simply open the Activity Card for the competition they would like to join and select the "Register" button.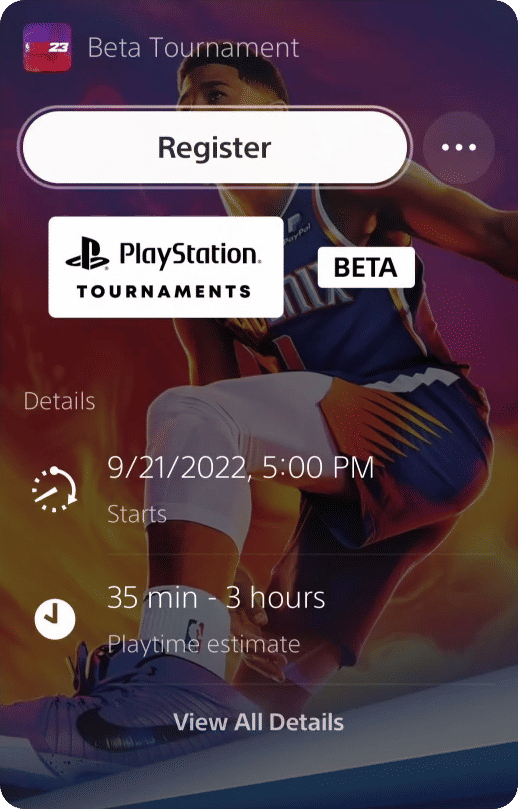 Competing: Once registered, tournament info will be available within the Activity Card. Players will be able to view the status of the bracket, see information about their next opponent, and track progress throughout the tournament. Competitors can train, play standard matches online, or even play an entirely different game while they wait for the next match. A notification will be sent when the next match is almost ready, offering ample time to prepare for the next battle.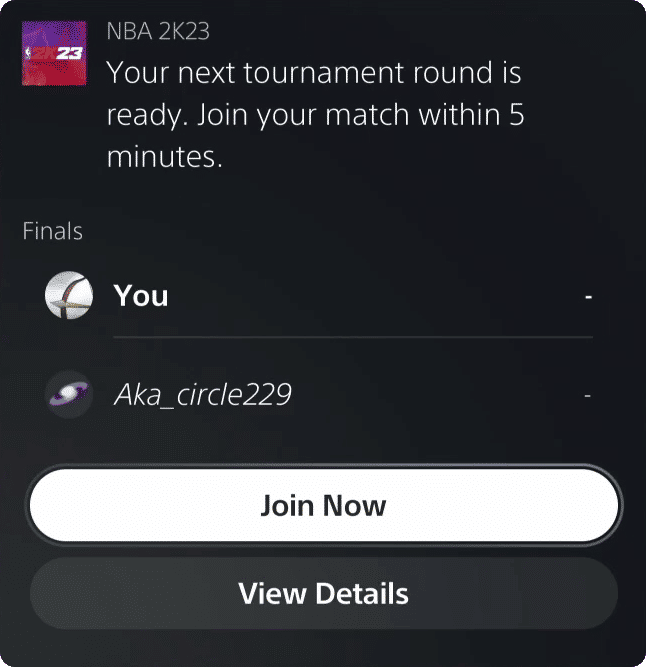 Post-Competition: After a match, the final results will be captured and reported automatically. Once the tournament concludes, players will be able to view any rewards or prizes they've earned (for beta, this will be the avatar prize). Players can also easily register for more tournaments to keep competing.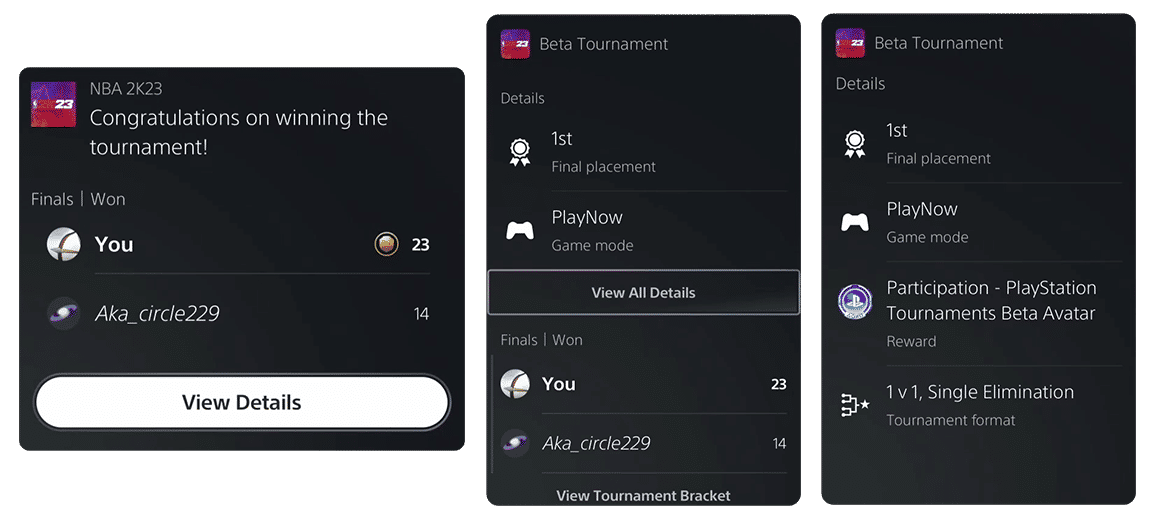 Creating a Better Competitive Experience
The PlayStation Tournaments platform on PS5 is designed to deliver frictionless online competitive play. New features, such as real-time reporting, bracket capping for shorter tournament lengths, and an improved UI experience, provide a new level of convenience and an improved experience while offering players chances to win exciting prizes.
All eligible players are welcome to join the beta and explore the experience. Join us for the next stage of PlayStation competitive play, and stay tuned for what's to come, including more titles, new features, and unique prizing for PlayStation gamers worldwide.
*To participate in a PlayStation Tournament, users must be a resident of an eligible country, have access to PS5 versions of PlayStation Tournaments supported games and have a PS Plus membership and internet connection. PS Plus is a paid-for ongoing subscription with a recurring subscription fee, which is charged automatically at the then-current PS Store price at the frequency chosen until canceled. Full terms apply: see PSN Terms of Service and PS Plus Usage Terms at www.playstation.com/legal.
**See PS5 Control Center and Game Hub to view upcoming tournament times.