Prepare yourself for a fast-paced Flash Rounds tournament where each win counts as a point, and there are no qualifiers, eliminations, or finals. Just win more games to get more points. The more you have at the end, the better tournament prizes you'll win, like NBA 2K22 VC to spend on in-game items!
Sign up for the ultimate NBA 2K22 challenge to test your skills and move up the points bracket.  Check the standings here.
Active PS Plus membership required. Must be 16+ and a resident of an eligible country. Void where prohibited. Terms and conditions apply. See full rules.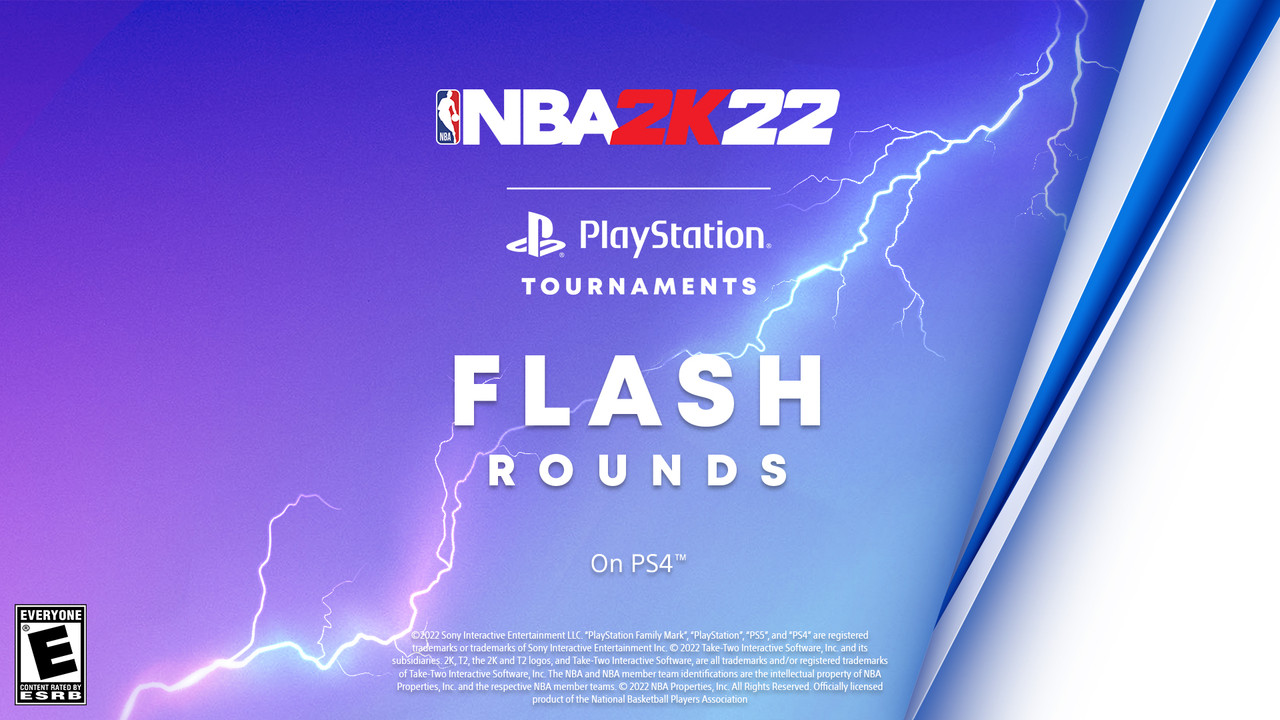 Schedule
Gain valuable competitive experience without worrying about eliminations or brackets. Play in as many of the tournaments as you'd like. The more you play, the more opportunities you have to prove you're the best, and bring home a greater prize.
Tournament Format and Prizing
You set your game schedule to win points whenever you can. Play at your own pace, then see how many points you have at the end of the month. There's nothing to lose — but thousands of NBA 2K22 VC to gain!
| Tier | Wins | Prize |
| --- | --- | --- |
| Gold | 9 | $50 |
| Silver | 6 | $20 |
| Bronze | 4 | $10 |