Ajdin_Riad took out three Weekly Invitational winners, including MHaywxrd, to become Europe's July FIFA 20 Monthly Final champion. There were no penalty kicks this week, but the Austrian's victory was noteworthy because he used Liverpool to defeat the ever-present France.
Monthly Final Bracket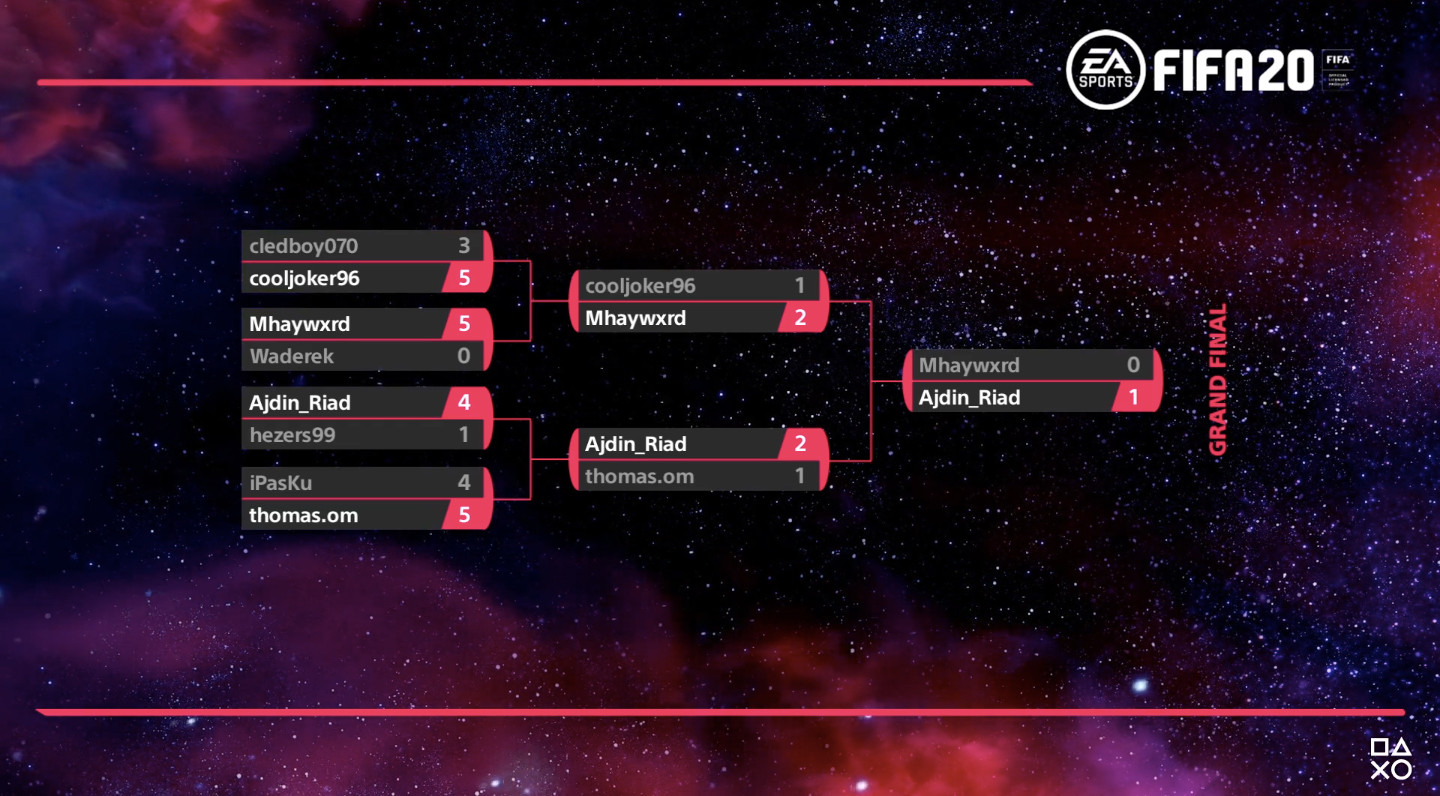 The top 8 players from all four FIFA 20 EU open qualifiers met on the Monthly Final pitch for a single-elimination bracket and a piece of the prize.
| | | |
| --- | --- | --- |
| 1st | Ajdin_Riad | $400, 12,000 FIFA Points, FIFA 20 Champions Theme & Avatar |
| 2nd | MHaywxrd | $300 + 12,000 FIFA Points |
| 3rd | Th0m8s_om | $200 + 12,000 FIFA Points |
| 4th | cooljoker96 | $100 + 12,000 FIFA Points |
Semifinal: cooljoker96 (France) Vs. MHaywxrd (France) 1-2
These Open Series veterans were on equal footing for most of the first half. Both players went back and forth downfield for the first 30 minutes before MHaywxrd, or Mitch, broke the silence with cross-field passes that created an opening for Mbappe at the top of the box.
Cooljoker had two-thirds of the match left to make something happen. Minutes later, he juked a defender for an excellent near-post shot opportunity, however, Ben Yedder barely missed.
The second half stalemate worked in Mitch's favor because he didn't have to score. Ben Yedder narrowly missed a wide far-post shot for the underdog. Cooljoker found more chances to get on the board, although they were meaningless since he couldn't touch the back of the net.
Cooljoker passed to player after player to progress toward the goal. With less than ten minutes left, Lenglet nailed the shot from the middle of the box. Mitch had time for one last push, which was all he needed to score a slide tackle finish in the final seconds. Mitch moved on 2-1.
Semifinal: Ajdin_Riad (Liverpool) Vs. Th0m8s_om (France) 2-1
If you were in the middle of the stands spectating this match, your head would constantly turn left and right to follow the ball frequently changing hands, or should I say feet. The first half wasn't on stream, so we're not sure how Ajdin_Riad netted his first goal.
Both competitors primed pause after pause to refresh their bench and keep up with the fast-pace on the pitch. Another 1-0 tense situation with under ten minutes on the clock, another clutch equalizer. Thomas forced a 2 on 1 in front of the goal. Two taps and it was tied.
Liverpool had possession and twenty seconds to win before overtime. Four players stormed the goal area. Unfortunately for Ajdin, he was unable to score, but that didn't mean OT because Thomas blasted the ball into his own goal amidst the scramble. Ajdin advanced 2-1.
Grand Final: MHaywxrd (France) Vs. Ajdin_Riad (Liverpool) 0-1
The trend of low scoring games continued into the grand final. Ajdin kicked the ball off of the post and MHaywxrd barely missed a near-post shot. Whichever player nabbed the first goal would gain a severe advantage.
Liverpool had the space to score at the 37-minute mark, but missed a lob that Richard called 'a cheeky chip in.' France made two crazy saves to stop MHaywxrd on both sides of the goal and maintain the deadlock going into the half.
Ajdin kept his composure and broke the tie 54 minutes into the game courtesy of Roberto Firmino finishing the same drag back, near-post shot Mitch missed earlier. Mitch retaliated with an immediate shift from the 4-2-3-1 to the 4-4-2 formation to cover holes in his defense and go toe to toe with Ajdin.
France's goalkeeper was the star of their team saving shot after shot to keep Mitch in the game. Regardless, Mitch couldn't find an opportunity to move downfield. Liverpool played keep away for the final ten minutes, giving France no chance to tie.
This was Ajdin_Riad's first major victory, but Brandon and Richard believe it won't be the Austrian's last.
Grab Your Controller and a Piece of the Open Series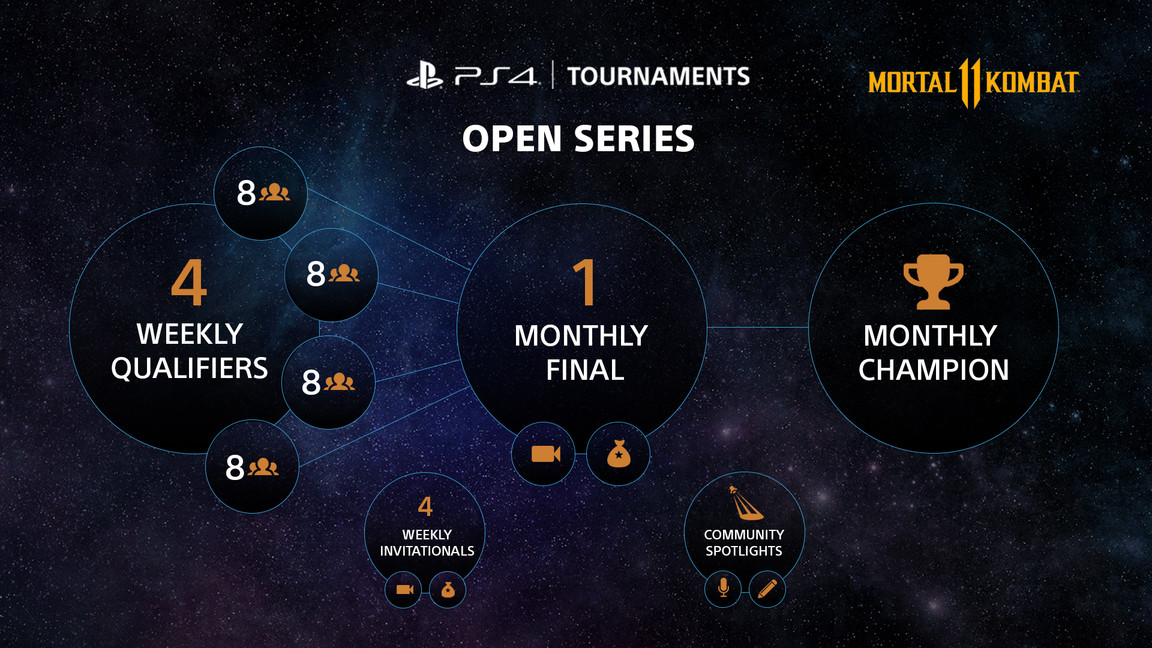 Tournaments can be daunting, but they don't have to be! That's why we're offering incentives simply for signing up to play. You might even be the next Ajdin_Riad.