Experience playoff-themed moments to refresh your roster and stand tall on the court. NBA 2K21's first season, One Will Rise, rewards players with new limited-time cards like the Pink Diamond Stephen Curry. Clutch challenges and rise up above the rest.
Season 1 Pass
All players start the season with Anthony Davis, who is on the path to his first championship ring. Take your team into various MyTeam modes like Limited, Unlimited, Triple Threat, and Domination to earn XP. Progress resets every season, but you always keep your rewards, similar to traditional battle passes.
Playoff Stoppers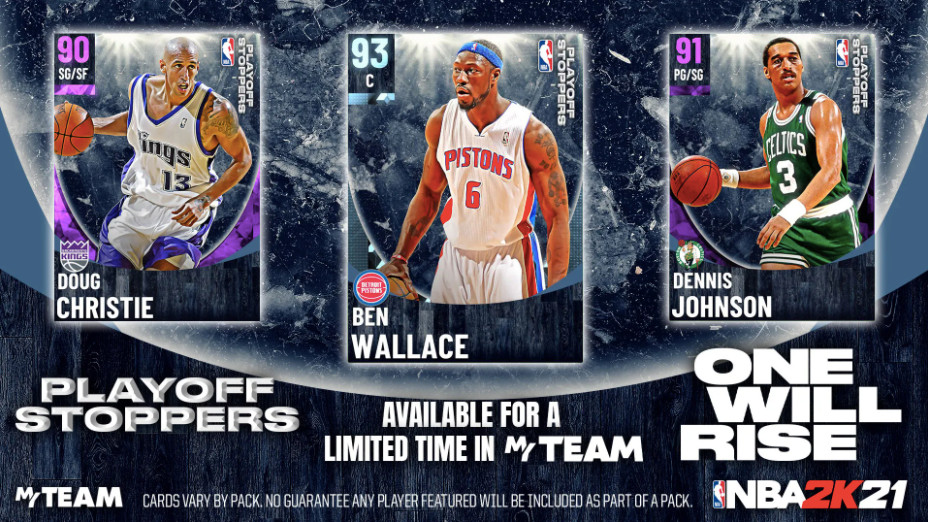 Doug Christie, Ben Wallace, and Dennis Johnson are a few of the highlights available in Season 1 exclusive Playoff Stoppers spotlight challenges. New challenges cycle every Tuesday. For example, face off againt the '93 Knicks, '08 Celtics, & '04 Spurs from September 8 - September 15. Win it all to unlock Sapphire Walt Frazier and Playoff Stoppers packs to bolster your bench.
Stay tuned to the Competition Center for more NBA 2K21 updates and guides.