Play, watch, and learn your favorite fighting games at the Evo Community Series with 120+ global tournaments, over $74,000 in total prizing, and more than 100 hours of broadcasts. 
Whether you can perform frame perfect inputs or simply enjoy watching the execution of a tricky combo, this culmination of fans' commitment to the FGC brings together different scenes over a shared love for the genre. Look forward to a record-breaking number of upsets, underdogs, and unforgettable moments at these highly accessible events.
PlayStation Tournaments FGC Arcade: Evo Edition
The Evo Edition of this pro-am tournament celebrates newcomers and underdogs through open qualifiers. Pick up a controller and some wins for a chance to represent your local scene on the global stage. Vote for which characters pros will play, gain invaluable insight from interviews, and enjoy round table talent starring the voices of the community. Get ready for commentary that makes even button checks exciting.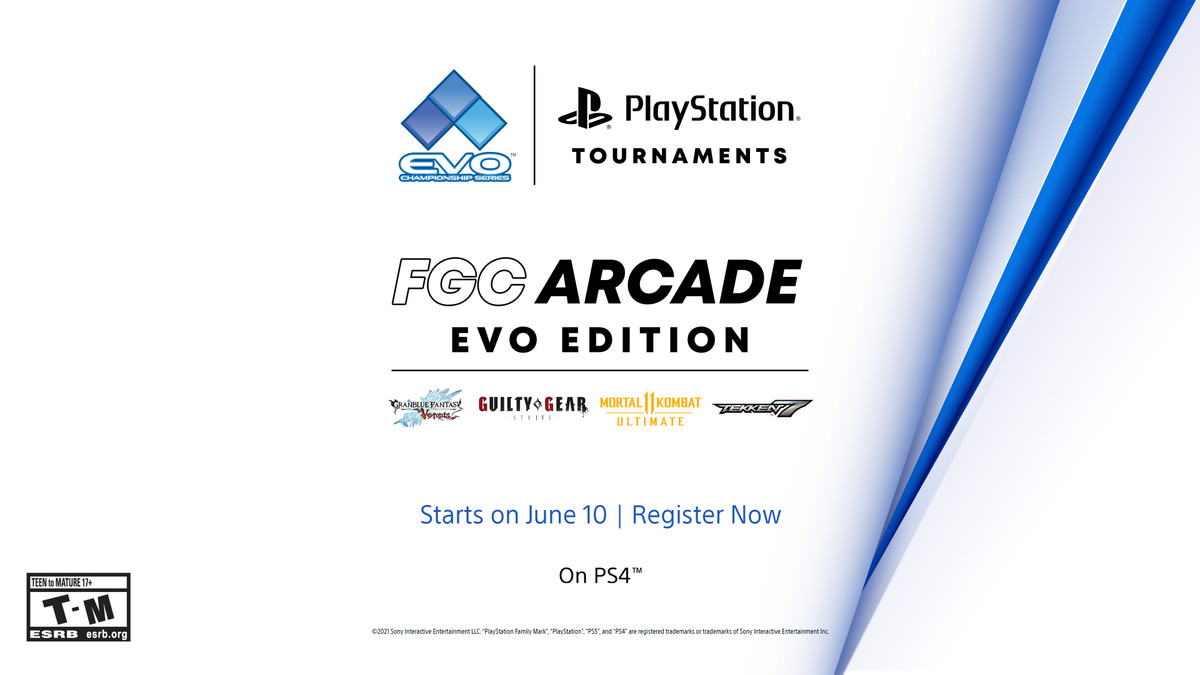 PlayStation Tournaments Evo 2021 Online Warm-up
Get ahead of the hype with regional tournaments for all of the Evo 2021 Online games. Fight to the top of the celebration for a cut of the $19,000 global prize pool and exclusive rewards like themes and avatars. Plus, an early look at who and what to watch at the world's most storied fighting game championship. Support your favorite players or rivals in Evo's opening event, even if that means playfully trash talking the competition.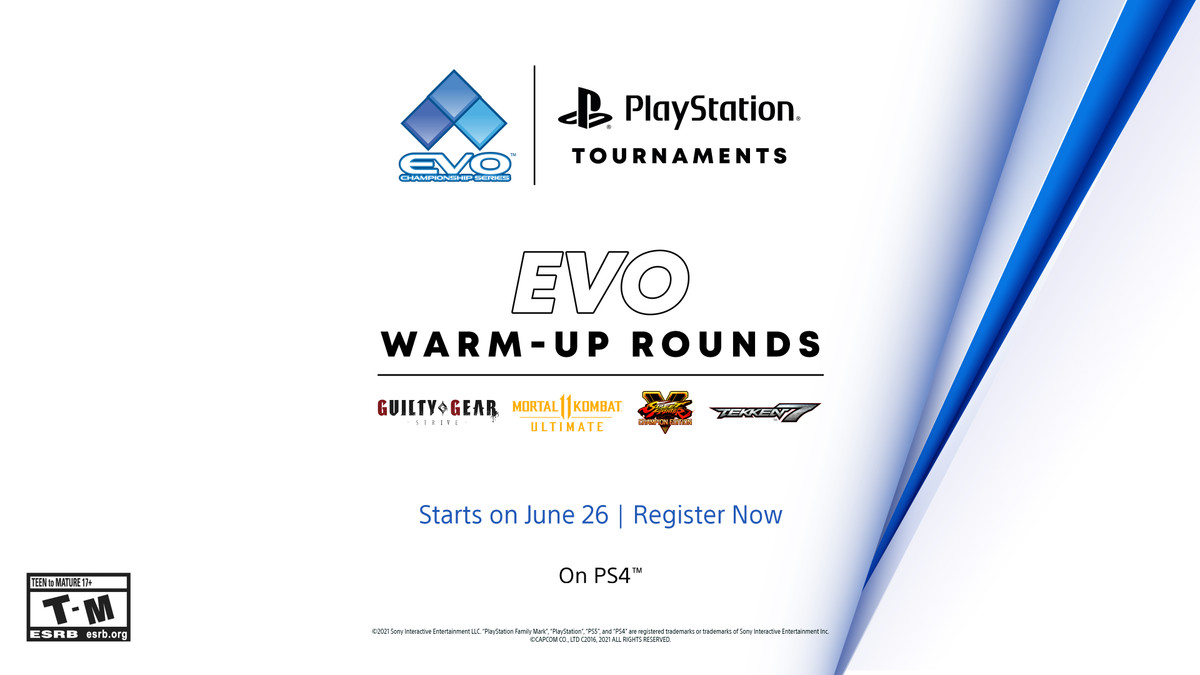 PlayStation Tournaments Evo 2021 Online Side Tournaments
This festival of regional events brings together communities to celebrate Evo and the FGC community. Look forward to new friendships, rivalries, and that special feeling only fighting games can deliver. You never know what to expect on stream or in the bracket, so choose your character. The $35,000+ global prize pool is one less combo away than you think.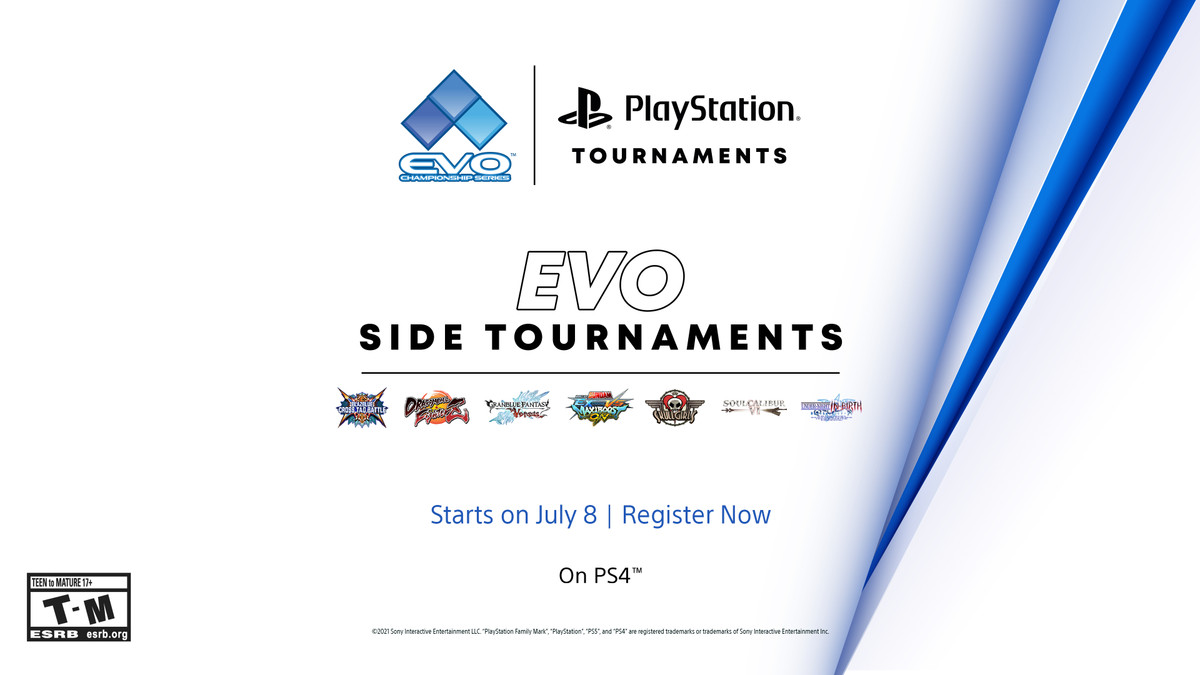 How will your game evolve this season?