Celebrate the Launch of NBA 2K22 with Additional Prizes
Get ready to make big plays for expanded prize pools during our NBA 2K22 PlayStation Tournaments: Tip Off Tournaments on September 20th - 26th. Represent your favorite team or play as the underdog for bragging rights.
Join free, daily tournaments to earn more rewards, learn from a variety of opponents, and become a better player.
Active PS Plus membership required. Must be 16+ and a member of an eligible country. Void where prohibited. See full rules.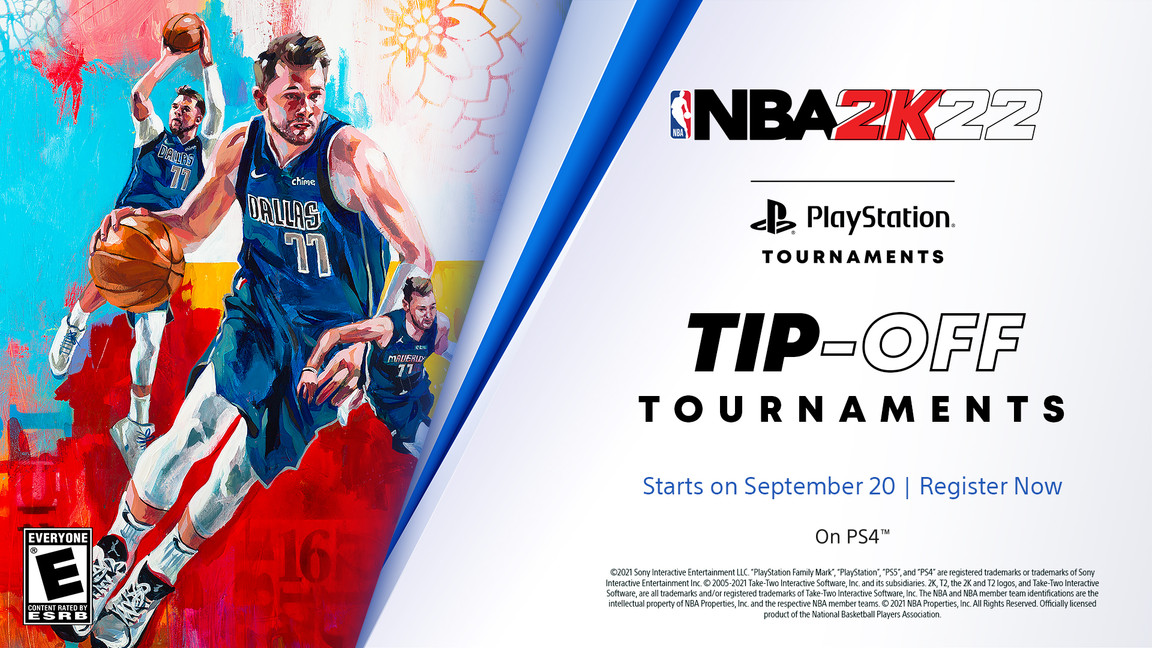 Tournament Format & Prizing
All tournaments are Swiss format. Go head-to-head against four foes of similar skill based on your record, then score more than just baskets.
The top 16 players from every tournament will leave the court with cash prizes. Play in multiple tournaments for a chance at even more rewards. Do you have what it takes to be the MVP?
| Place | Prize |
| --- | --- |
| 1st place | 450,000 VC + $250 |
| 2nd place | 200,000 VC + $225 |
| 3rd-4th | 75,000 VC + $175 |
| 5th-8th | 35,000 VC +$100 |
| 9th-16th | 15,000 VC + $50 |