Giving Kompetitors of All Levels a Chance to Take on the Pros
Climb Losty's Tower to face the final boss – A pro MK11 player. This tournament embodies LOSTyGIRL's passion and positivity in the community. Join either open qualifier for a chance to enter the tower, earn cash prizes, and compete on PlayStation's Twitch channel. Both the European and North American stream will feature LOSTyGIRL, EGPWonderChef, Ketchup, and Mustard commentating on every combo.
Active PS Plus membership required. Must be 18+ and a member of an eligible country. Void where prohibited. See full rules.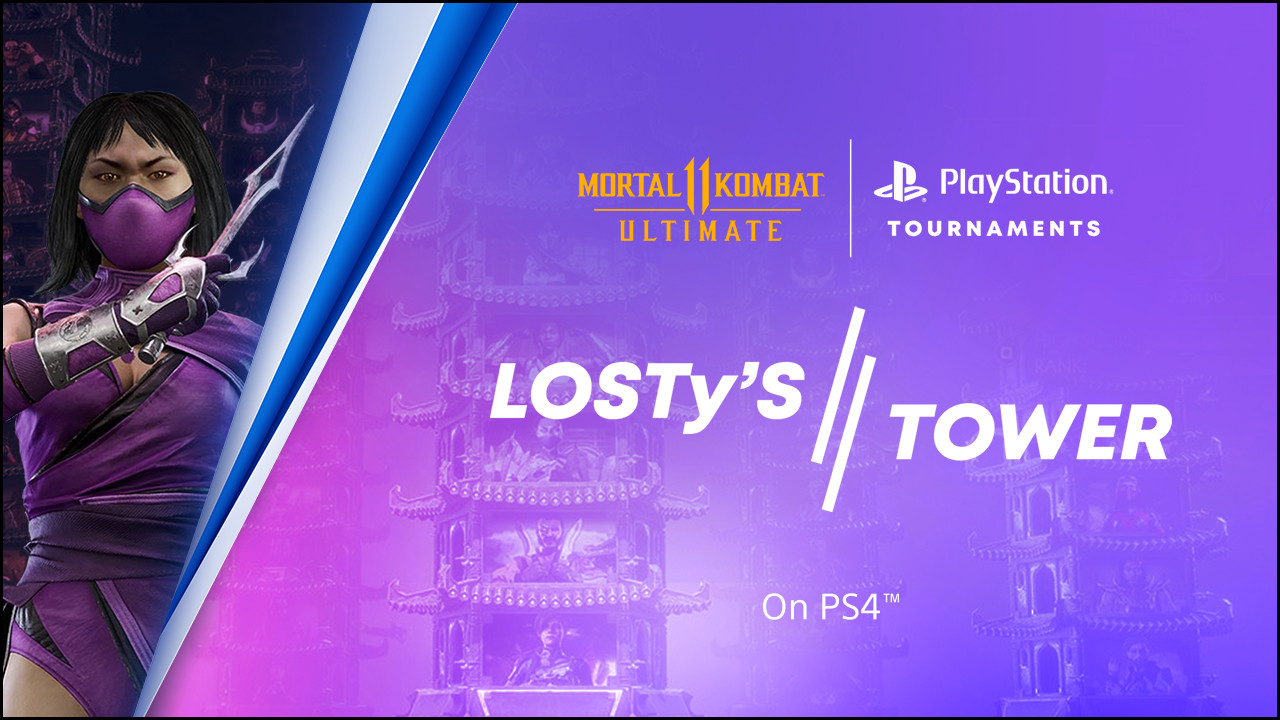 Losty's Tower Schedule
There are only 8 floors or spots in Losty's Tower and two qualifiers. The top 4 players from each qualifier will advance to their region's final broadcast round. Play in both qualifiers to earn more rewards, level up your game, and bring down the competition.
Tournament Format & Prizing
Open Qualifiers
The road to the Tower is paved with many opponents. Each win throughout the Swiss qualifiers is one step closer to the finals. Challenge four foes of similar skill based on your record. Only the top 4 players from both qualifiers will advance.
| Placement | Prize |
| --- | --- |
| 1st | $100, Spot in the final |
| 2nd-4th | Spot in the final |
Finals
Losty's Tower follows a unique single elimination, best-of-five format. The 8 qualifying players will compete for seeding prior to the Finals. Similar to the actual MK11 Tower mode, the lowest seed must fight their way up. One player will be eliminated at every floor or match. Defeat every opponent to face the final boss at the top. Win or lose to the pro, you'll still walk away with the grand prize and some new fans.
| Placement | Prize |
| --- | --- |
| 1st | $500 |
| 2nd | $250 |
| 3rd-4th | $150 |
| 5th-8th | $75 |
*All prizes listed are awarded per player