PS4™ Tournaments
Wondering if you can compete in Street Fighter V PS4™ Tournaments? Shoryuken! Rise up in this month long competition for exclusive themes, titles, and cash prizes.
Take stage control in the top 8 for any of the four Open Qualifiers to reach the Monthly Final, then go mano e mano against other top performers for the title! Challengers wanted.
Active PS Plus membership required. Must be 16+ and a member of an eligible country. Void where prohibited. See full rules.
Schedule
Another fight is coming your way! Join any of the four weekly qualifiers for a chance to steal the spotlight in the Monthly Final. Play in multiple qualifiers to earn more rewards, level up your game, and bring down the competition.
Tournament Format & Prizing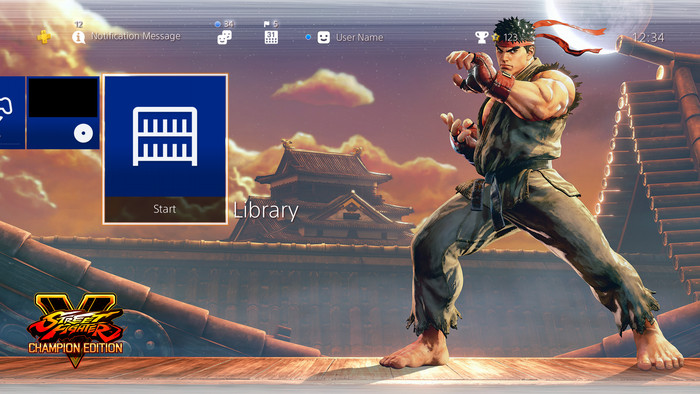 Open Qualifiers
Knock out other players for exclusive rewards and cash prizes. Finish in the top 8 to make the Monthly Final!
All tournaments are Swiss format. Challenge four foes of similar skill based on your record. Maintain neutral and the advantage state to secure more than just victory:
| Placement | Prize |
| --- | --- |
| 1st |  $100  |
| Signed Up, Checked In, and Finished | Unique SFV Theme  |
Monthly Finals
Master fire balls, frame data, and footsies to become a top tier player in the Monthly Final:
| Placement | Prize |
| --- | --- |
| 1st | $400 |
| 2nd | $300 |
| 3rd | $200 |
| 4th | $100 |
| All Participants | Unique Street Fighter V Title |