Bozniano triumphed over KingCJ0 with a slick juggle, juke goal to become North America's July FIFA 20 Open Series Champion. Both players consistently qualified for and won multiple Weekly Invitationals using France. Last month, MicroNacho, another player from Mexico, climbed to the top of the bracket. 
North America Monthly Final Bracket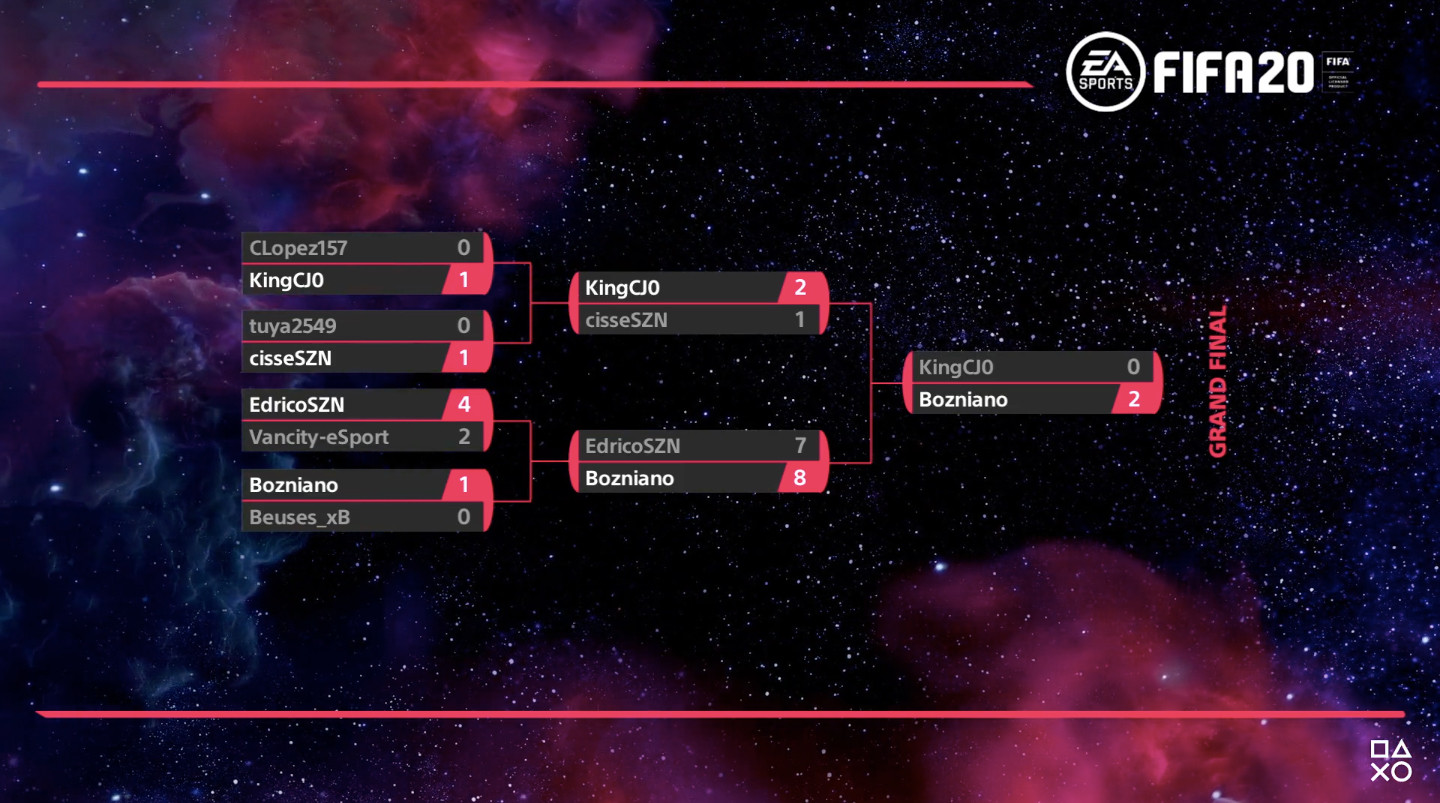 Monthly Finals feature the top 8 players from all four NA open qualifiers in a single-elimination format.
| | | |
| --- | --- | --- |
| 1st | Bozniano | $400, 12,000 FIFA Points, FIFA 20 Champions Theme & Avatar |
| 2nd | KingCJ0 | $300 + 12,000 FIFA Points |
| 3rd | cisseSZN | $200 + 12,000 FIFA Points |
| 4th | EdricoSZN | $100 + 12,000 FIFA Points |
Semifinal: KingCJ0 (France) Vs. CisseSZN (France) 2-1
The sibling rivalry continued from last month with a different result. From kick-off to an immediate no-touch turn goal, KingCJ0 was one step closer to revenge. Cisse held the early lead in their prior match, putting constant pressure on KingCJ0 to catch up, but this time Cisse had to perform while down.
KingCJ0 wasn't content with only one goal and came agonizingly close to scoring another two throughout the next 30 minutes. Cisse meanwhile struggled to start an offensive due to his brother's iron defense. He came close with a drag back opportunity but went offsides in the last few minutes before halftime.
Cisse caught a break minutes into the second half with a pass across the box to Ben Yedder and a tap in for the tie. The playing field didn't remain level for long. KingCJ0 drove downfield and pulled a few defenders into the middle of the box to create an opening for Dembele to score far-post.
Substitutes for Cisse's squad in the final 13 minutes didn't make much of a difference due to KingCJ0's patient ball control. KingCJ0 moved on 2-1 and the Open Series sibling rivalry is tied 1-1.
Semifinal: EdricoSZN (France) Vs. Bozniano (France) 3-3 (PK 4-5)
This France versus France matchup was fast-paced and high scoring. A drag back, juke from Mbappe for Bozniano netted an early lead in under five minutes. EdricoSZN answered back with a cutback and two passes between defenders in the box for a goal of his own.
Bozniano followed with a scoop turn inside to score a second mere minutes later. Determined to break the back and forth momentum, he hammered the goalie with Ben Yedder and secured the ricochet to take a two-goal lead going into the half.
Edrico patiently moved downfield, slowing down the tempo with methodical passes. He went on to infiltrate the box and nail the far-post shot, making it a one-goal game.
Bozniano's cushion was deflating, although he wasn't content just sitting there. He switched to a more defensive in the box formation to pile on the pressure. Edrico, despite the fortified box, broke through and landed on the penalty line after a red card from Bozniano. The PK down the middle tied the game.
Neither team could score the decisive goal before overtime. Edrico barely missed a shot but held off Bozniano to force the second half. Bozniano choked and mistimed the game-winning shot in the final seconds, marking the first North America FIFA 20 Open Series PKs.
PKs reached sudden death. Bozniano missed the second to lose the advantage early on, then made the rest to earn his spot in the grand final after a tense 5-4 PK victory.
Grand Final: KingCJ0 (France) Vs. Bozniano (France) 0-1
Two of the original NA Open Series players faced off in the grand final. Almost the entire Twitch chat voted for KingCJ0 to win, making Bozniano the underdog. The first half was uneventful due to both players getting virtually no shots off.
Bozniano juggled the ball past two defenders and finished with a far-post goal to break the silence with what was easily one of the best plays this month.
Bozniano and KingCj0 played more aggressively in the second half, finding more openings to move the ball downfield and shoot. Unfortunately for KingCJ0, none of his landed, leaving Bozniano ahead 1-0 and $400 richer as July's NA Open Series FIFA 20 champion.
Play in the August Open Series!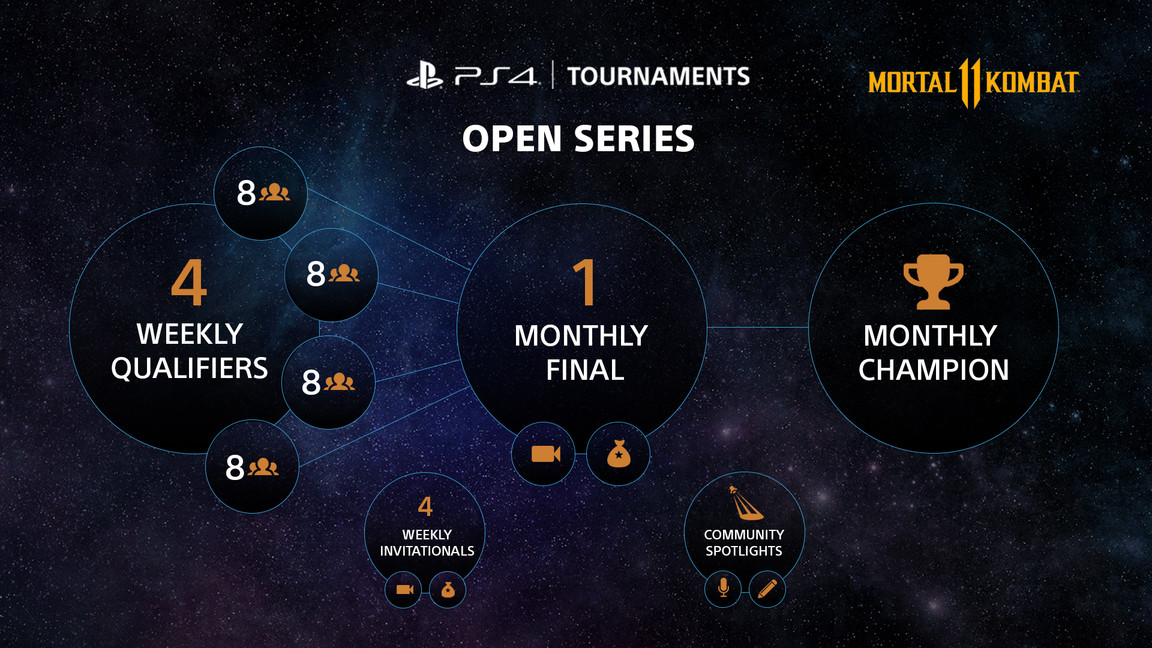 Play competitively from the comfort of your couch to earn prizes simply for signing up. Take your game to the next level to win even greater rewards.