PS4™ Tournaments, Open Series FaZe Clan Edition
Players can sign up through the events tab on their PS4 console or via the Competition Center.
Players joining the Call of Duty: Black Ops Cold War PS4™ Tournaments, Open Series are fighting for more than just COD Points, cash, and bragging rights. Each player from the Top 8 teams of the North America and European Monthly Finals will receive a FaZe Clan jersey. Search & Destroy the competition at the top of the ladder to have your jerseys signed by the team.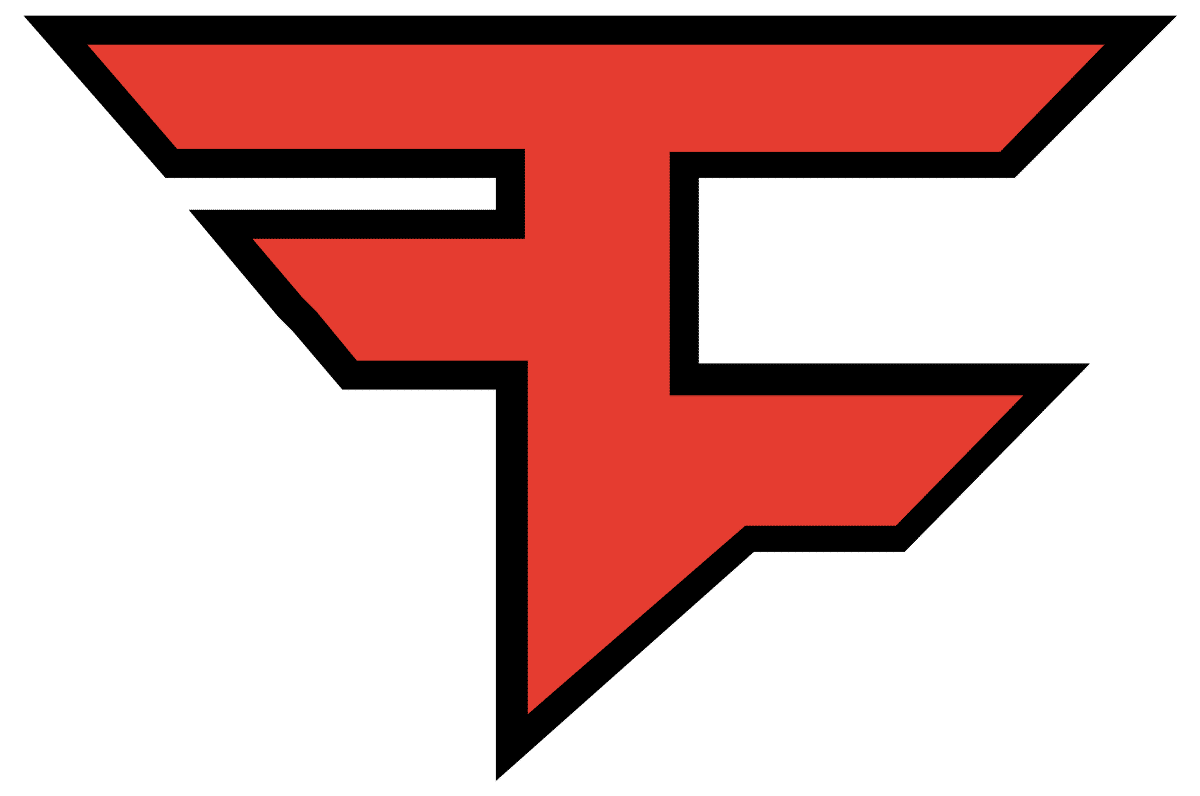 Plus, your very own virtual meet and greet with FaZe Clan Nuk3 Squad members:
Swagg
TheBoiSantana
Booya
JSmooth
Active PS Plus membership required. Must be 18+ and a member of an eligible country. Void where prohibited. For full eligibility requirements, see full rules.
Sign up now
Join any of the four weekly qualifiers for a chance to steal the spotlight in the Monthly Final. Play in multiple qualifiers to earn more rewards, level up your game, and bring down the competition.
| Qualifier | Sign Up |
| --- | --- |
| Qualifier #1 NA East | 4/5 |
| Qualifier #1 NA West | 4/6 |
| Qualifier #2 NA East | 4/12 |
| Qualifier #2 NA West | 4/13 |
| Qualifier #3 NA East | 4/19 |
| Qualifier #3 NA West | 4/20 |
| Qualifier #4 NA East | 4/26 |
| Qualifier #4 NA West | 4/27 |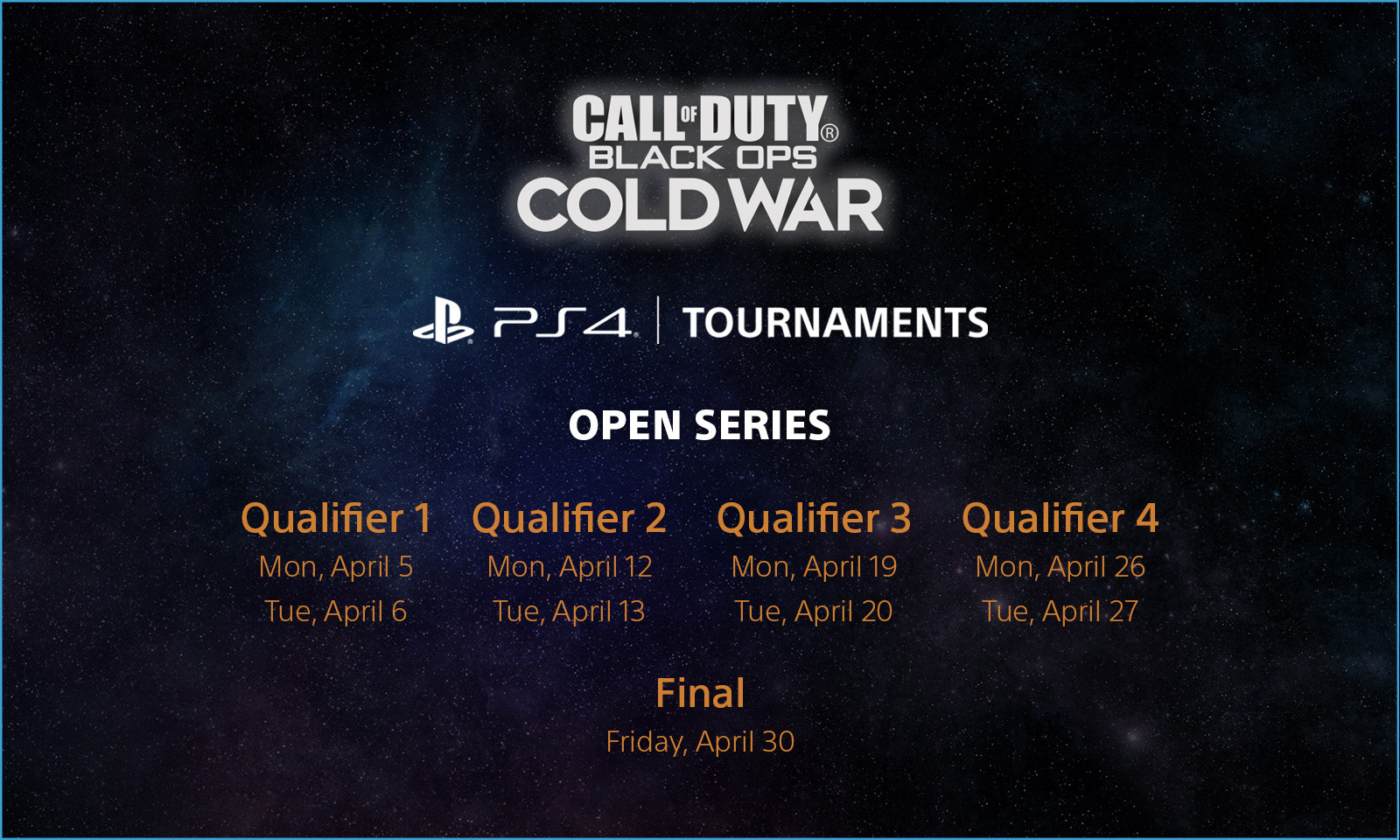 Prizes
There are no additional requirements to qualify for the FaZe prizes. All NA and EU Call of Duty: Black Ops Cold War Open Series players that reach the top 8 will earn the following alongside standard Open Series Monthly Final prizes.
| Placement | Prize |
| --- | --- |
| 1st | PS5 + Signed FaZe jersey and virtual meet and greet with the team |
| 2nd-4th | Signed FaZe jersey |
| 5th-8th | FaZe jersey |
Explore the Call of Duty: Black Ops Cold War Open Series program (hyperlink text) for details on additional prizes like cash, COD points, and exclusive themes & avatars.
Swagg
NUKE SQUAD
"I want kids to understand that you can look like me and become successful in the gaming community."

Swagg's rise to gaming fame required thousands of hours of playing and creating "must see" content across multiple platforms, but it's his call of duty to family and community that truly stands out. It's family first for this triplet, and he remains devoted to the livelihood of his household. After years of borrowing his mom's vehicle, he surprised her with a brand-new car. Another one soon followed for his little brother. Swagg is also passionate about giving back to his community. During 2020's Covid-19 pandemic, he held a charity streaming event and donated the money to Phoenix Children's Hospital in his hometown.

He is one of the most decorated players in the scene, the #1 subscribed and most viewed Black streamer on Twitch, and an Esports Awards finalist for Streamer of the Year (2020). Swagg also wants fellow gamers to see hard work and dedication can turn a hobby into a career, no matter your skin color.
---
TheBoiSantana
NUKE SQUAD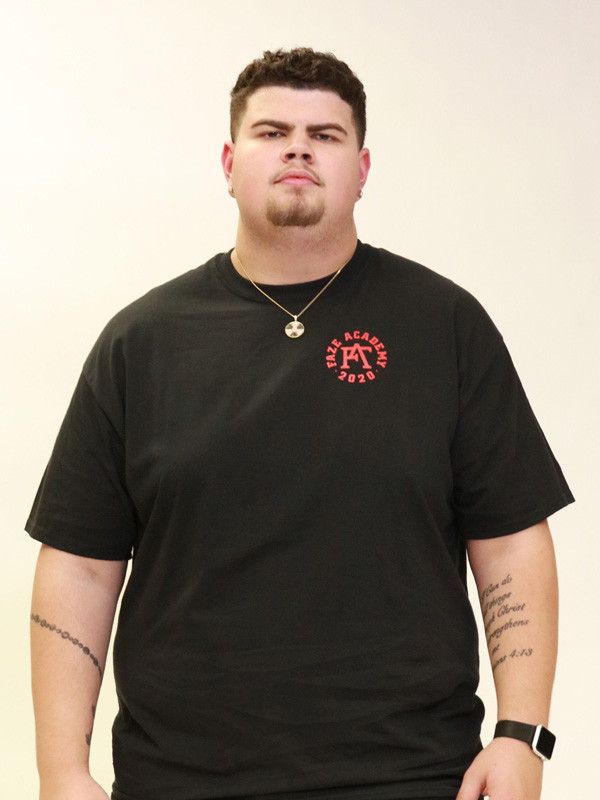 "Video games helped me get out of a funk, and they can help a lot of kids with social problems by changing their moods."

Hailing from El Paso, Texas, Dante turned to video games after his parents' divorce. He was depressed, and the virtual world provided him a safe place to make friends. He quickly found a community online.

With a Bachelor's degree in Education and a minor in Child Development, the 22 year old worked as a tutor and Special Eds teacher before streaming full time. He was able to connect with his fragile students through their common interest in video games. The Puerto Rican showed them that by putting in hours of hardwork, a small town kid can pull himself and his family out from the bottom. Dante spent his first "big" paycheck on new clothes - a luxury not previously afforded to him.
---
Booya
NUKE SQUAD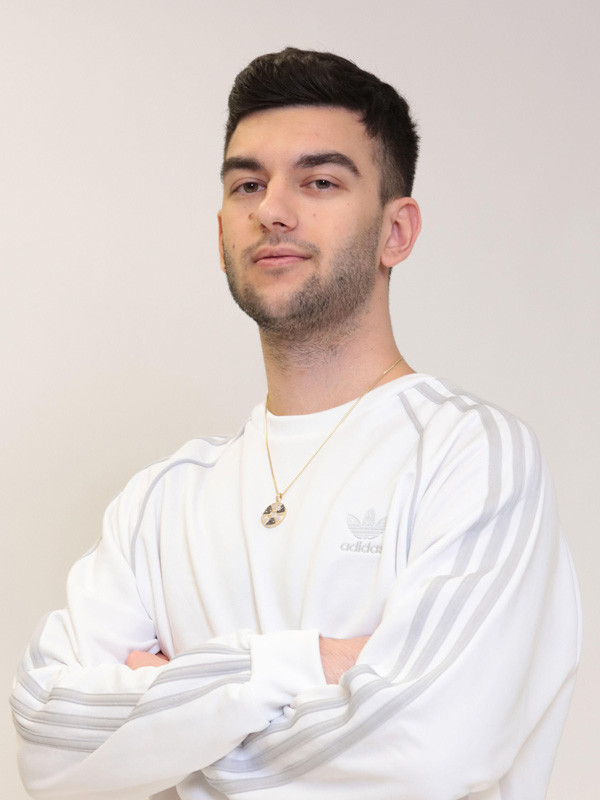 "I want to inspire others to be their authentic self, even if that means embracing your quietness. You don't have to be a character. People will notice your skills & can be entertained."

Part of the first class to come out of the newly formed FaZe Academy, Ean has some seriously impressive stats. His best game ever on Call Of Duty: Modern Warfare Warzone has 51 kills and 16k damage in solo squads, and it's his hottest YouTube video with over 2 million views!

The 21 year old has an Associate degree in Science, and hopes he will always have a career in the gaming world. The Jacksonville native can see himself transitioning to a role behind the screen as a game designer in the future.
---
JSmooth
NUKE SQUAD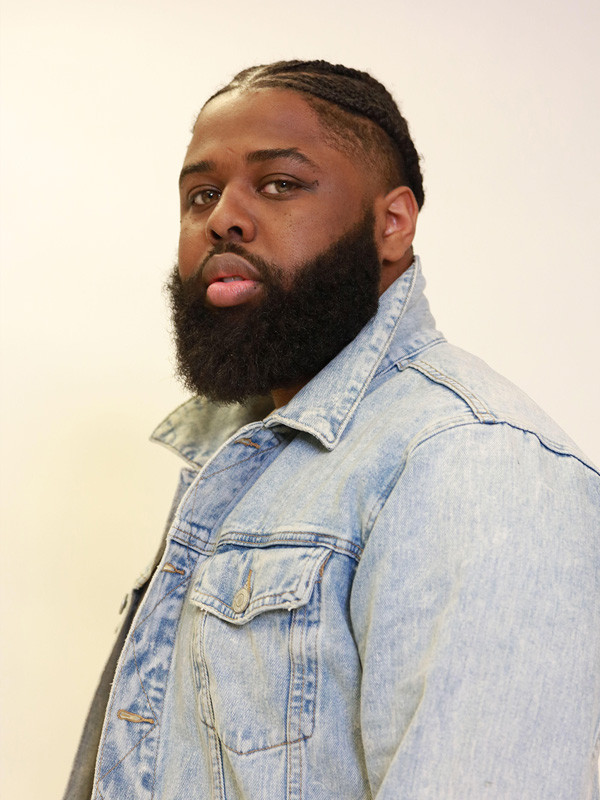 "Original changemakers will be dragged through the dirt, but they open the way for us in the back."

Growing up, gaming was a way for Jordan to bond with his brother, dad and uncles. He has a tight knit family and was taught right from wrong at a very young age. Jordan saw others make poor life choices, and he quickly learned he didn't want to end up like them. He credits video games for keeping him out of trouble and on the right path.

At one point in college, Jordan carried 18 credits, held down 3 part time jobs, all while streaming endless hours to get his gaming career off the ground. He's the definition of "grind 24/7." The 23 year old holds a Bachelor's degree in sports management and kinesiology.
---